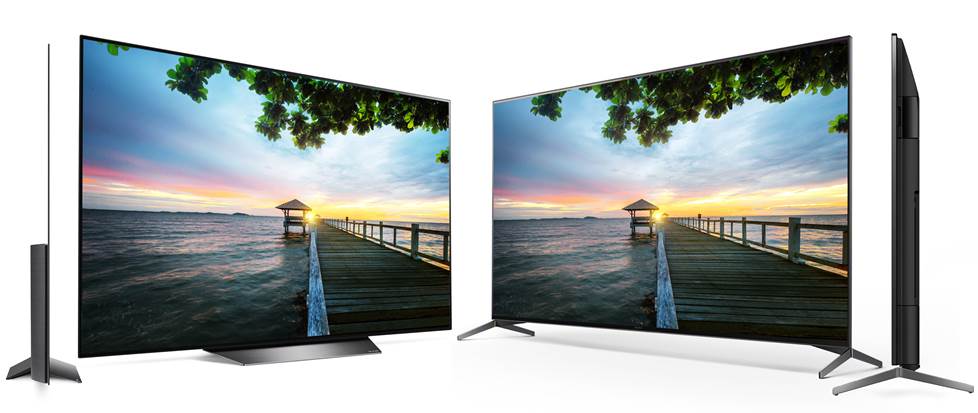 Are you puzzled by the different types of TV technologies out there such as the LCD, LED and OLED? Are you confused which one should you choose for a better TV experience? If yes, then here is a post that you should go through to know about these TV technologies to quickly identify the best one for you. Read on!
Liquid Crystal Displays (LCDs)
The first panel under discussion is the Liquid Crystal Displays or LCDs. The key aspect of LCD panels is that they use a white backlight. Yes, they work by shining a bright white light into eyes. On the other hand, the remaining of the panel is for getting this backlight into individual pixels changed.
Liquid Emitting Diodes (LEDs)
LED stands for Light Emitting Diodes. You will see LCD panels are LED, but it does not mean when opting for an LCD. LED is only a dissimilar backlight compared to the cathode backlights. At this point, you should know that all LCDs use LED backlights these days.
The next thing to understand here is that LCDs make the most of a phenomenon known as polarization. Polarization is the direction the light wave oscillates and swings back and forth at a similar speed. Hence, the light comes out of the backlight without being polarized. Then, it passes via one polarizer; thus; making all the lights oscillating in the same manner. Then, you come to the liquid crystal part. A liquid crystal is a crystal structure that has the power to change the light's polarization.
When the liquid crystal is in a rest state, it is arranged not to change the light's polarization. It denotes that when the light reaches the second polarizer, opposed of the first one, all the light gets blocked. But, when a voltage gets applied, the liquid crystal gets turned into some portion of an 'on' state. It changes the polarization percentage of light passing via to meet the second polarizer's orientation. Hence, it is allowed to be passed through and become visible. You have an on and off switch for the light. To generate colours, what's needed is three colour filters – blue, red and green. It blocks all light other than the colour coming through.
Hence, the major difference between different LCD panels is how the in-between liquid crystal park functions.
Organic Light Emitting Diode (OLED)
OLED stands for Organic Light Emitting Diode, and these are the panels that are totally different from LCDs. As discussed earlier, there is no polarization trick playing out here. Here, each pixel of red, blue and green lights itself up. It is as a voltage gets applied to a massive complex called Yep, an organic light emitting diodes.
The colour being emitted is dependent on the molecule, while the brightness gets dependent on the applied voltage.
Best Smart TVs with OLED resolutions have the power to reach HDR brightness as their molecules bring out the right colours to get started without any blockage.
It is because of its approach to brightness and colours, OLED TVs have excellent contrast ratios. Blacks are very black, and all the colours appear excellent and life-like.
Leading LED LCD and OLED TVs at a glance
Let's see highly performing LED LCD TV and OLED T available in the market to help you choose one as per your needs.
MI 32 Inch LED Smart TV 4A Pro with Android
MI 32 Inch LED Smart TV 4A Pro with Android is one of the advanced and affordable LED TV that you can buy with features like:
HD Ready 1366 x 768 pixels 32 inch display
20 W speaker output
60 Hz refresh rate
3 HDMI ports
2 USB ports
Smart TV functionalities
The price of this one of the best Smart TVs in India is around Rs.13,000.
LG 55 Inch Ultra HD (4K) OLED Smart TV
LG is the leader in manufacturing quality OLED TVs in India. You can opt for the LG 55 Inch Ultra HD (4K) OLED Smart TV with some exceptional features such as:
Ultra HD (4K) 3840 x 2160 pixels 55 inch display
40 W speaker output
120 Hz refresh rate
AMOLED
4 x HDMI ports
3 x USB ports
Smart TV enabled
The cost of this LG OLED TV in India is around Rs.1,57,000. You can now buy an LED TV or OLED TV without breaking your banks. You can divide the cost of any TV over a suitable tenor and pay only fixed EMIs. You can avail of the facility on the Bajaj Finserv EMI Network in India. Bajaj Finserv also presents pre-approved deals on EMI finance and personal loans and more. It can ease off your loan complications and make it less time-consuming. You can explore your pre-approved loan offers after sharing your basic details such as your name and contact number.